Details
Shoulderpod S1
Professional Smartphone Photography Rig, Tripod Mount, Filmaker Grip and Traveler Stand
Dedicated to mobile photographers, filmmakers, journalists, sportsters and travelers who already use their smartphones for capturing wonderful stories and sharing them with the world.
The ShoulderPod S1 is the first professional smartphone rig that works as a tripod mount, filmmaker grip and traveler stand for holding your mobile smartphone camera comfortably and securely. The S1 will hold almost any smartphone model thanks to its adjustable grip.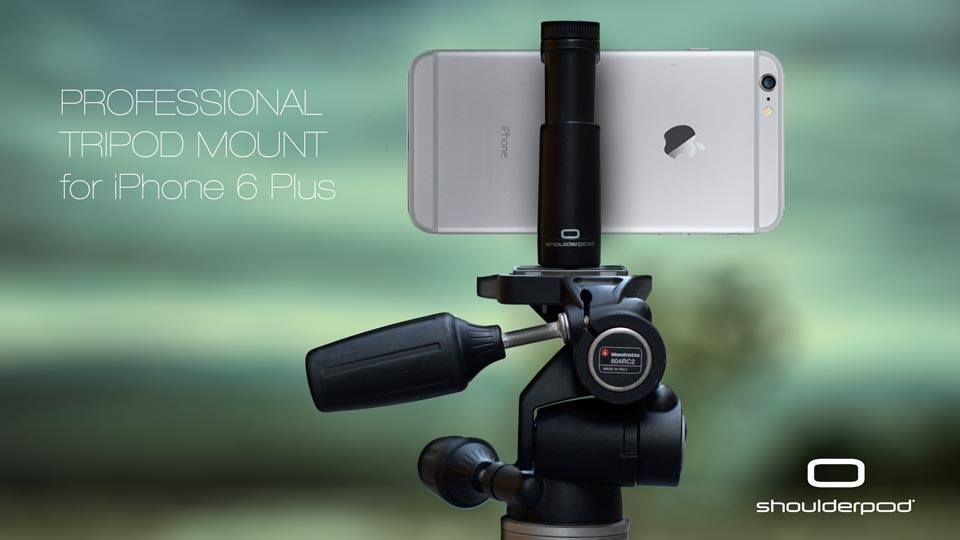 With the S1, you can mount your smartphone on any tripod thanks to the universal 1/4"-20 threaded base. You can also mount it on a slider or on a shoulder rig for taking smooth shots and steady video clips.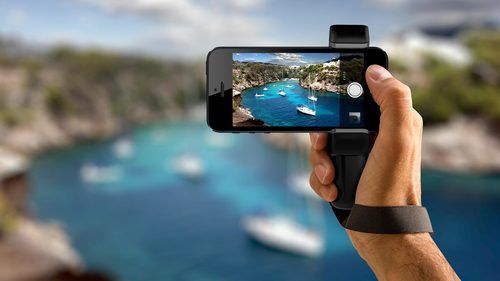 Fix the S1 to the right side of your smartphone, then mount the provided aluminium grip extension for holding your device more ergonomically, add the included wrist strap for maximum security, and turn your mobile devices into professional filming equipment. You're now ready for taking the most steady and creative handheld shots.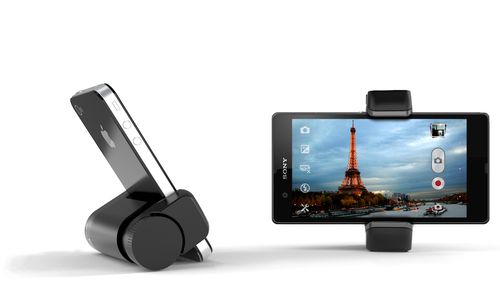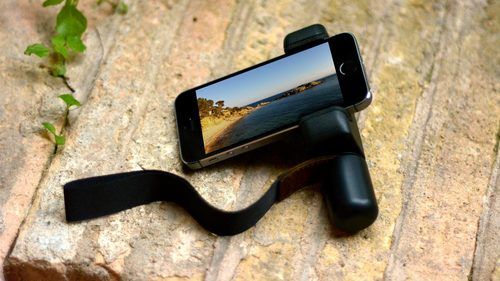 The S1 stands on its own, so you can hold your smartphone steady even when you don't have a tripod. Mount the grip at the centre of your device for landscape-mode or slide it sideways for portrait-mode. Take great night shots on your next holiday, shoot time-lapse movies on the go, or edit your pictures comfortably while having a cappuccino at your favourite coffee shop.
The S1 works with Apple iPhone (including 6 & 6 Plus), Blackberry, HTC, LG, Motorola, Nexus, Nokia Lumia, Samsung Galaxy, Sony Xperia, or any other device with a width of between 48 and 93 mm.
The S1 is a high quality product designed, engineered and built in Europe. It is extremely durable, ultra portable and easy to use; the S1 is mould-injected in a high resistant polymer and includes machined brass inserts and soft rubber pads. The grip extension is machined from aerospace-grade aluminium and anodised in a matte black finish.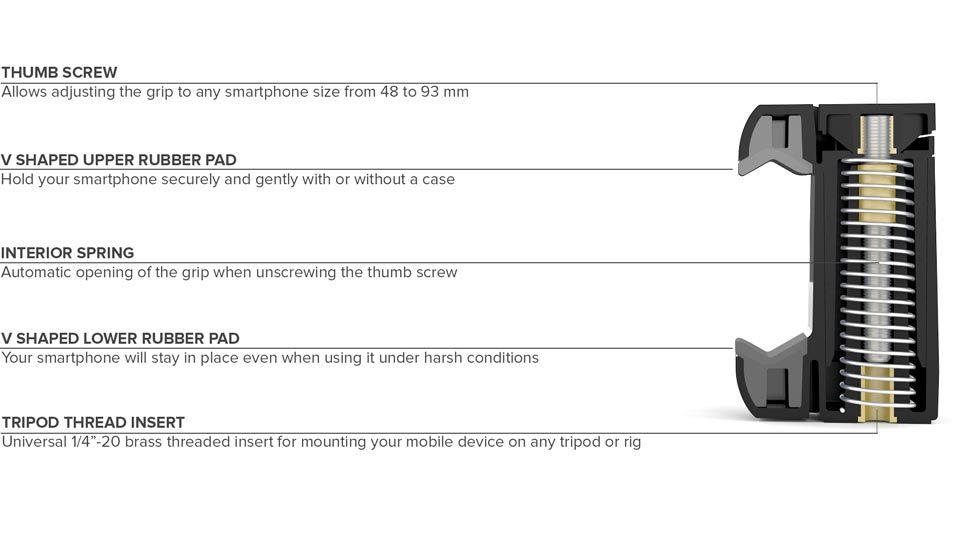 Finally, the wrist strap is hand-made in dark brown suede.
Reviews
Customer Reviews
Write Your Own Review
No Reviews